Products
Fire Protection
Surveillance / Security
Others
Smoke Detection & Fire Alarm System
The Fire Detection & Alarm System is designed to help in identifying fire, heat or smoke and to alert immediately the building's occupants for evacuation. There are two types of Fire Alarm Systems, Addressable Fire Alarm System and Conventional Fire Alarm System.
Types of Fire Alarm System
Addressable Fire Alarm System
In an Addressable Fire Alarm System, all the Smoke Detectors and other Devices are given an individual address (name) which are identified by the Fire Alarm Panel. This helps in recognizing the exact location of ignition of fire/smoke even in a multi-storied building hence, reducing the time required to locate the fire/smoke.
Higher degree of programming flexibility
Self configurable via panel keyboard
Can connect up to 64-312 addressable devices per loop
Single Point Detection
Day/night function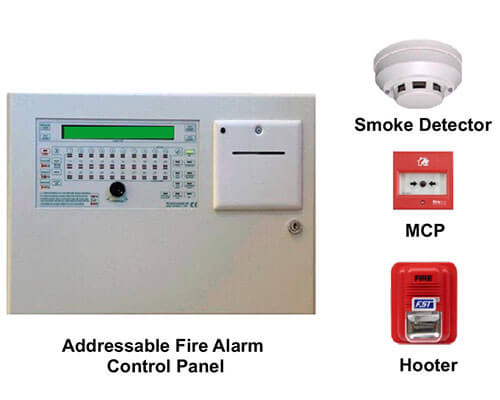 Conventional Fire Alarm System
The Conventional Fire Alarm System can be divided into multiple zones, each having up to 20 Smoke Detectors. At the time of fire/smoke, the Fire Alarm Control Panel identifies the affected zone.
Has small number of circuits connected to the device
Each circuit connected to the alarm covers a zone
LED lights indicate the activated zone in a building
Can detect the affected zone not the particular device
Can connect up to 20 devices in a zone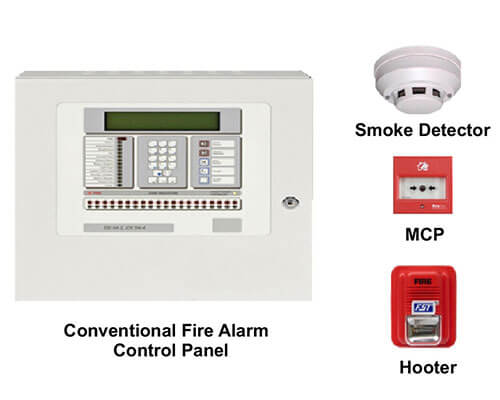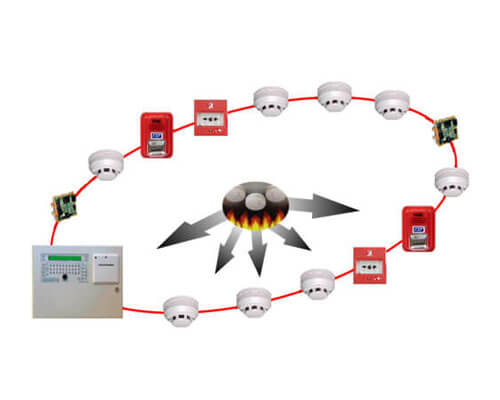 System Design - Addressable Fire Alarm System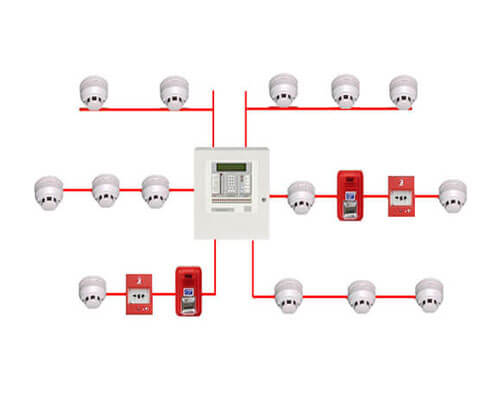 System Design - Conventional Fire Alarm System
Fire Hydrant System
This is a galvanised pipe system which runs vertically inside of the building. It will have a main entry point located outside of the building, usually at ground level and in a metal housing with glazed door. The purpose of these risers is to allow the Fire & rescue services to connect lay flat hose to it and pump up the required water to the necessary floor to fight a fire.
Prime Components
Fire Hydrant Pumps
Pipe Line
Panel For Pumps
Gate Valves
Butterfly Valves
Non Return Valves
Hydrant Valves
Air Release Valves
Pressure Gauges
Pressure Switches
Y Strainers
Hose Reel with 30 / 36 / 40 Mtr. Hose
RRL Hose and Nozzles
Hose Cabinets & Shutters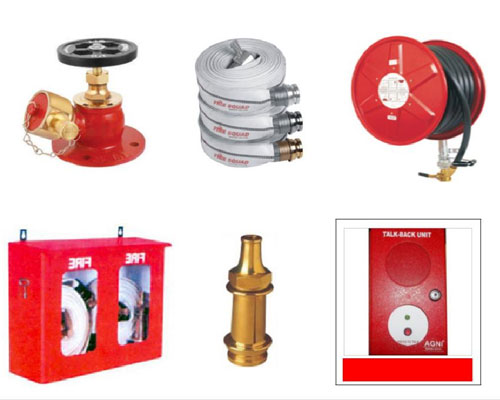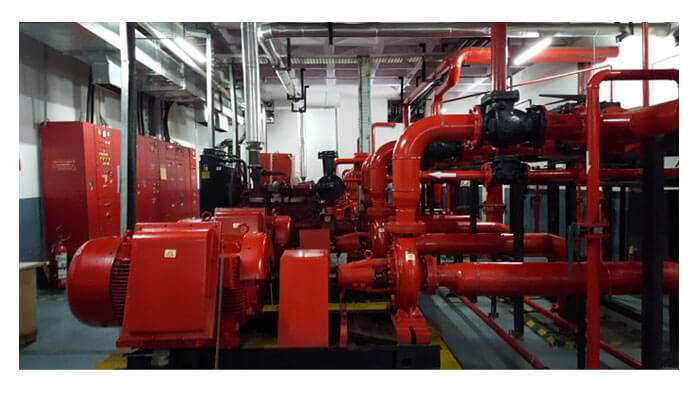 Fire Hydrant Pump Room
Fire Hydrant & Wet Riser System
Fire Sprinkler System
A Fire Sprinkler System consists of a water supply system, providing adequate pressure and flow rate to a water distribution piping system, onto which fire sprinklers are connected.
Components (Sprinkler)
Sufficient large water reservoir
Sprinkler Pump
Sprinkler Bulb / Head
SS Flexible Hose (Braided / UnBraided)
Reducers
Branch Pipe
Valves & Switches
Areas of Application
High Rise Buildings
Cable Tunnels
Metro Stations
CNC Centres
Gas Turbines
Marines
Museums/Libraries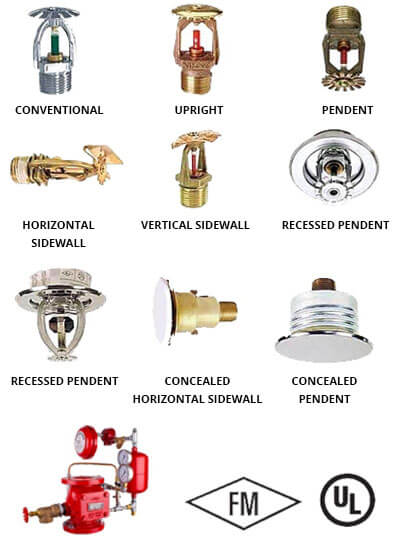 Pre-Action Fire Sprinkler System
Pre-action fire sprinkler systems employ the basic concept of a dry pipe system in that water is not normally contained within the pipes. The difference, however, is that water is held from piping by an electrically operated valve, known as a pre-action valve. Valve operation is controlled by independent flame, heat, or smoke detection.
Water Mist System
The Water Mist Fire Suppression System converts pure water into fine mist at a pressure of 80 to 200 bars. As a result of water being atomized at high pressure, the surface area available for cooling is considerably greater than that of conventional low pressure system hence, extracting heat, far more rapidly from fire.
Water Mist System
Heat extraction from the fire and fuel
Oxygen reduction by steam smothering
Blocking of radiant heat transfer
Cooling of combustion gases

Water Mist Fire Suppression
Deluge System
Prime Components
Medium Velocity Water Spray System
Medium Velocity Water Spray System is installed to control the burning and to provide cooling and exposure protection to such risks where extinguishment is always not possible or even desirable e.g. fires involving flammable fluids having flash points below 650 C (1500 F). These 600 C systems are also used sometimes for power station applications in coal conveyors, cable galleries etc.
A Deluge Valve
Horizontal Storage Vessels - LPG Bullets
Vertical Storage Vessels - Benzene, Xylene, Toluene Tanks
Spherical Storage Vessels - LPG Bullets & Spheres
System Components
Deluge Valve
Isolation Valve
Quartzoid Bulb Detectors
Open Spray Nozzle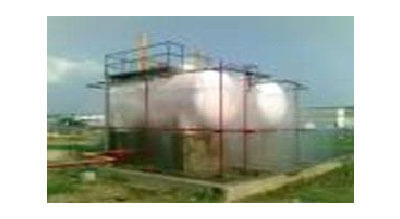 Medium Velocity Water Spray System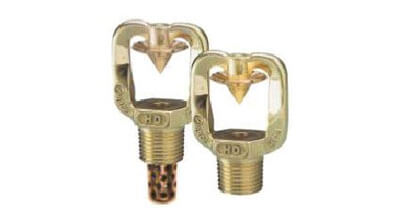 Open Spray Nozzle
High Velocity Water Spray System
High Velocity Water Spray System is installed to extinguish fires involving liquids with flash points of 650 C (1500 F) or higher. Three principles of extinguishment are employed in the system - emulsification, cooling and smothering. The result of applying these principles is to extinguish the fire within few seconds.
Transformers, Oil filled Equipments of Power Stations
Turbo-Alternators
Oil Field Boiler Rooms & Oil Quenching Tanks
System Components
Deluge Valve
Isolation Valve
Quartzoid Bulb Detectors
Projectors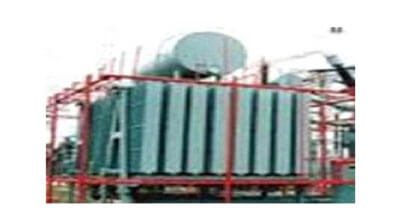 High Velocity Water Spray System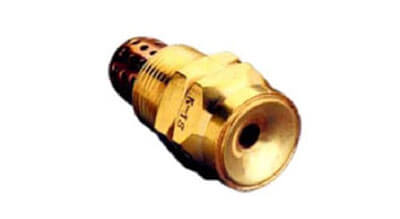 Projector
Gaseous Fire Suppression System
In Gaseous Fire Suppression System the inert gases and chemical agents are used to extinguish a fire.It is also known as Clean Agent Fire Suppression. The system typically consists of the agent, agent storage containers, agent release valves, fire detectors, fire detection system (wiring control panel, actuation signaling), agent delivery piping and agent dispersion nozzles.

Gaseous Fire Suppression System
Types of Fire Suppression Agents
NOVEC
NOVEC is a fire suppression agent and it is liquid at room temperature but gasifies immediately after being discharged in a total flooding system.
FM 200
FM 200 is a fire suppression agent and leaves no residue on valuable equipment after discharge.
Argonite
Argonite is an inert gas, prepared by combining Argon and Nitrogen in specific proportions and is used in gaseous fire suppression systems.
Co2
CO2 is used in gas based fire suppression system, as a Clean Agent Gas.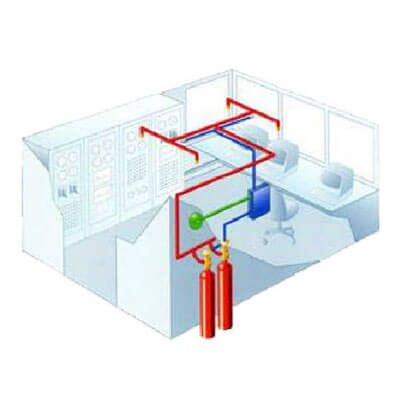 System Design Gaseous Fire Suppression System
High Sensitive Smoke Detection System
HSSD is very early warning fire detection system featuring the latest in Fire Alarm Aspiration Sensing Technology. This technology uses an advanced, intelligent smoke detector that ly draws air into its sensor through a pipe network. HSSD uses infra-red laser optical smoke detection with advanced algorithms to detect a wide range of fires while maintaining enhanced immunity to nuisance particulates and enabling to deliver highly accurate and discreet early warning fire detection for a wide variety of environments / applications.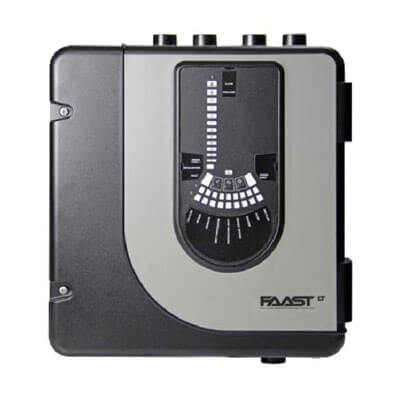 Faast Panel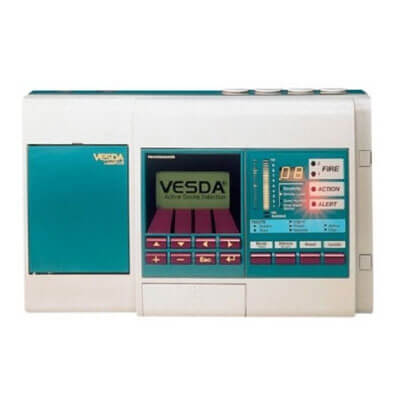 Vesda Panel
Features
Ensures optimum design of Xtralis VESDA / Honeywell FAAST aspirating smoke detection pipe networks, including branched networks
Accurately models pipe network designs to environmental performance criteria
Speeds the design process by automating adjustment of hole sizes
Allows different detector performance requirements within one building
Unique building constraints can be easily accommodated
Custom design elements can be documented to guide the installation team
3D / 2D schematics to aid design and installation
Professional reports and materials lists can be generated to add to client submissions
Supports both metric and American measurement systems
Compatible with other Windows® – based applications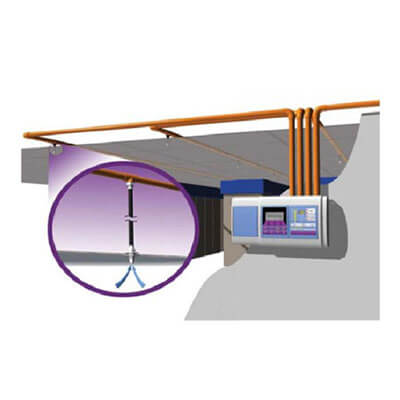 System Diagram
Fire Rated Door
The emphasis on life safety and property protection has never been greater than it is today. Fire Rated Doors play a very important role in the fire resistance of a building; they allow people to evacuate safely from a building along with limiting the spread of fire and smoke to other areas. These doors are constructed with fire-rated core materials and designed to offer fire resistance for 2 Hours or more.
Features of Fire Rated Doors
Provides safe egress from a fire area during a fire
Inhibits the fire from spreading throughout the building
Protect life and property by reducing smoke hazards
Provides use as a regular door pathway at all times
Available as both Single & Double Leaf
Available in Steel, Wood & Glass Material to add beauty to ambience
Available with Panic Bar(s)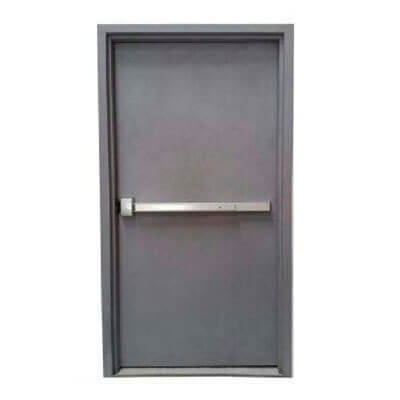 Fire - Rated Single Leaf Door with Panic Bar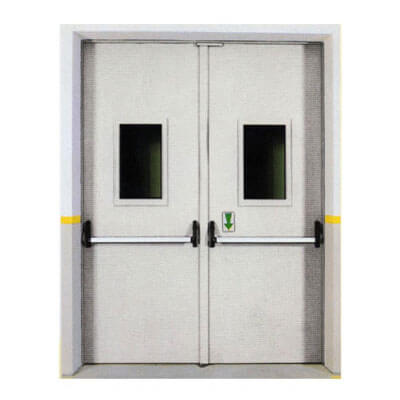 Fire - Rated Double Leaf Door with Panic Bar& Vision Panel
Fire Extinguishers
A Fire Extinguisher is a device used to extinguish or control small fires, often in emergency situations.It consists of a hand-held cylindrical pressure vessel containing an agent which can be discharged to extinguish a fire.
Types of Fire Extinguishers
ABC Type
In this Fire Extinguisher, ammonium phosphate dry chemical powder is stored under certain pressure. When the lever is pressed, it releases this powder with force. This can extinguish all classes of fire i.e. A,B,C and electrical fire.
Co2 Type
CO2 is a clean agent gas, which displaces Oxygen, thus it can cut off Oxygen supply in an area under fire and is suitable for B and C Classes of fire.
Clean Agent Type
This kind of Fire Extinguisher contain a clean agent gas which is clean, electrically nonconductive, environment friendly, extremely low in toxicity, and exceptionally effective.
DCP Type
The DCP Type Fire Extinguisher is recommened for Oil & Gas Industries and is effective on B and C classes of fire.
Mechanical Foam Type
Mechanical Foam Type of Fire Extinguishers contains a solution known as AFFF (Aqueous Film Forming Foam), used on A and B fires and for vapour suppression.

Fire Extinguishers
Access Control System
An Access Control System can restrict entrance of an unauthorized person into a property or a building. In addition, this system can also record the attendance of the employees.
Types of Access Control
Biometric System (Fingerprint)
The Biometric or Fingerprint Reader is placed at the entrances or exits of a building. This system allows only authorized entry of a person on the basis fingerprint match.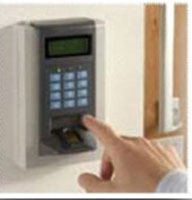 Biometric Fingerprint
Card Based Access
The Proximity Card Reader also serves the same purpose like Biometric Fingerprint Reader. In this, Proximity Cards are used to access or enter a workplace.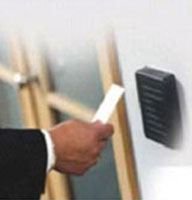 Card Based
Iris Verification Based
An Iris Reader compares person's iris pattern to prevent unauthorized entry in a secured area.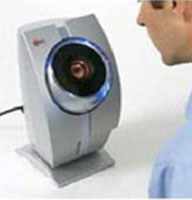 Iris Based
Hand Verification Based
A Hand Reader verifies identity by the shape and size of the hand; contains complete door controller for entering and exiting; compatible with electromagnetic locks and electric strikes; used as a standalone application; for single opening applications; identification takes less than a second.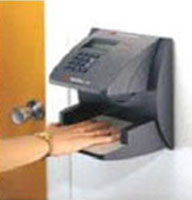 Hand Based
Facial Verification Based
This Reader uses face verification method to recognize an authorized identity for an entry.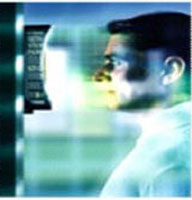 Facial Based
Boom Barrier
Boom Barrier controls entry of vehicles in a Parking Area. It is also used by Toll Management.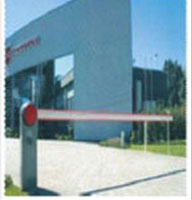 Boom Barrier
Turnstile
This is also a barrier to check authorized entry of a person in a public or private organization.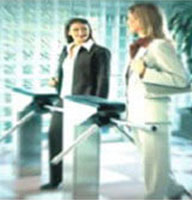 Turntile
CCTV System
The CCTV System is used for surveillance in areas that may require day and night monitoring. Nowadays both commercial and residential spaces are using CCTV Camera for security purposes. The CCTV or Closed Circuit TV is used for surveillance in areas that requires monitoring. This system also provides recording directly, to the attached storing device. These cameras are IP compatible which capture, monitor and store video on IP systems through network connectivity. CCTV Cameras helps in detecting offender hence provides complete security to various organizations.
Components & Types of Camera
Components
Digital Video Recorder (DVR)
Network Video Recorder (NVR)
Cameras
Monitor / PC
Controller / Accessories
Types of Cameras
Speed Dome Camera
Inrfra Red Camera (IR)
CS Mount Camera
Dome Camera
IP Camera
HD Camera
Mega Pixel Camera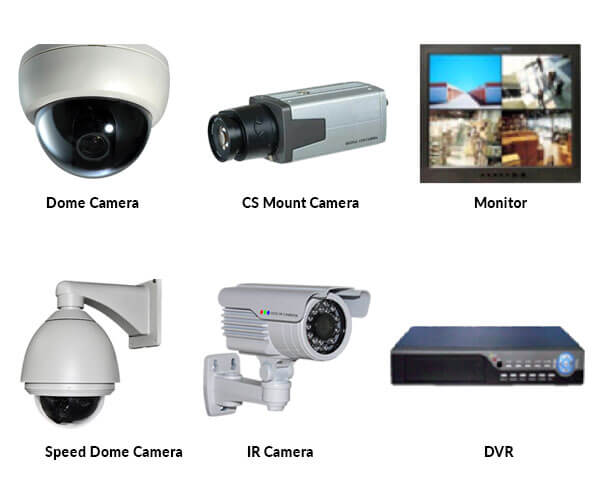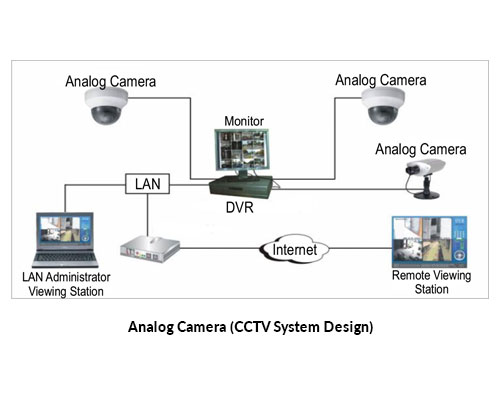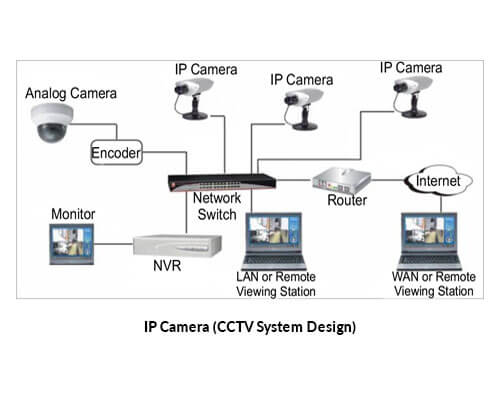 Public Address & Voice Alarm System
A Public Address or "PA" System is an electronic amplification system with a Controller, Mixer, Amplifier, Router and Loudspeakers, used to reinforce a given sound and distributing the sound throughout a venue or a building. It is a centralized amplifier based system that is designed such, to provide voice paging and to broadcast alarm tone during emergencies.

The system can transmit alarm tone and routine voice messages, from a central location, to all or selected areas of the facility, in a reliable and safe manner, by the use of loudspeakers.

Simple PA systems are often used in small venues such as school auditoriums etc. PA systems with a larger number of speakers are widely used in institutional and commercial buildings, to read announcements or declare states of emergency.

Ceiling & Wall Mount Speakers

Amplifier & Paging Station
Integrated Building Management System (IBMS)
A Building Management System (BMS) is a computer-based control system installed in buildings that controls and monitors the building's mechanical and electrical equipment such as ventilation, lighting, power systems, fire systems and security systems.
Functions of IBMS
Lighting Control System
Electric Power Control System
Heating/Cooling System
Ventilation System
Air-Conditionig System
Security & Observation System
Magnetic Card & Access System
Fire Alarm System
Elevators & Escalators
DG Set Control
Pump Set Control
Other Equipments
Types of Cameras
Speed Dome Camera
Inrfra Red Camera (IR)
CS Mount Camera
Dome Camera
IP Camera
HD Camera
Mega Pixel Camera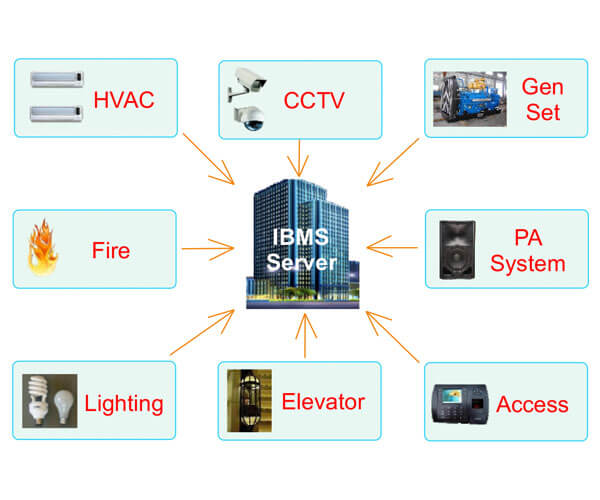 Intergrated Building Management System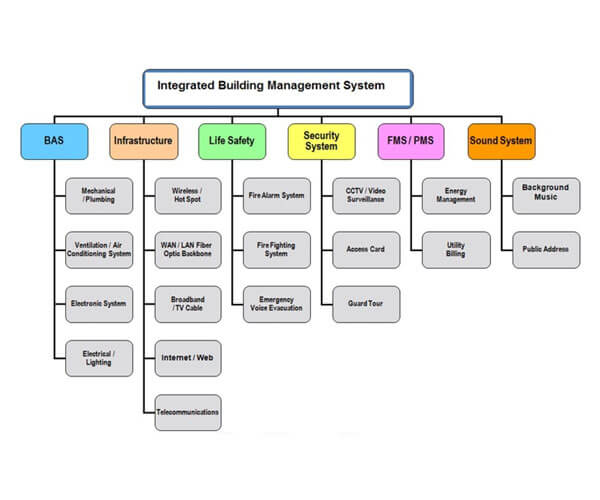 Networking System
Routers & Switches are used to connect computers, printers and servers within a building or campus. A switch serves as a controller, enabling networked devices to talk to each other efficiently. Through information sharing and resource allocation, switches save businesses money and increase employee productivity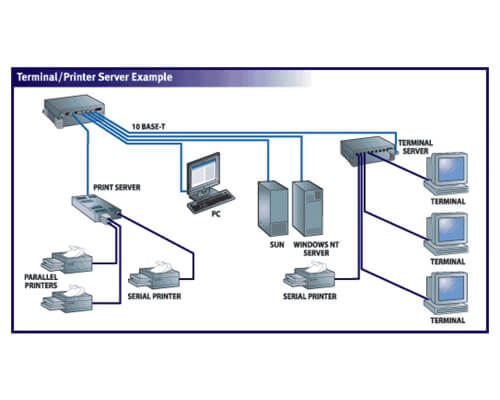 Networking
Signages
With consistent focus on current market, we are presenting a wide collection of Warning Sign board that is used to indicate a potential hazard which may result in minor or moderate injury.

Solar Power Products
Solar Power System is that which converts energy from sunlight to electricity. A Solar Power System is a complex system consisting of Soalr Panels, UPS, Invertor, Batteries and Wiring.
There are mainly two types of Panels
Monocrystalline
Polycrystalline

Solar Power Products
Projector
A projector or image projector is an optical device that projects an image (or moving images) onto a surface, commonly a projection screen.
Different Projectors include
Projectors with LED Bulb
Projectors with non-LED Bulb

Home Automation System
Home automation includes centralized control of lighting, air conditioning, appliances and other systems, to provide improved convenience, comfort, energy efficiency and security. Home automation can also assist elderly and disabled persons as this system integrates electrical devices in a house with each other. The techniques employed in home automation includes the control of domestic activities, such as home entertainment systems, houseplant and yard watering, pet feeding, changing the ambiance for different events like dinners or parties.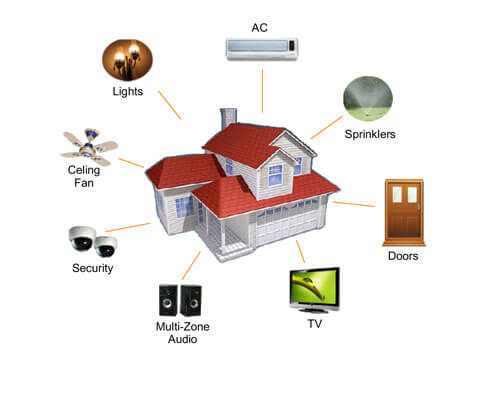 Home Automation System
Intruder Alarm System
Intruder Alarms and Burglar Alarms prevent break in's into a home or a building. Burglar (or intrusion) alarms are electronic alarms designed to alert the user to a specific danger.This System consist of an array of sensors, a control panel and alerting system, and interconnections.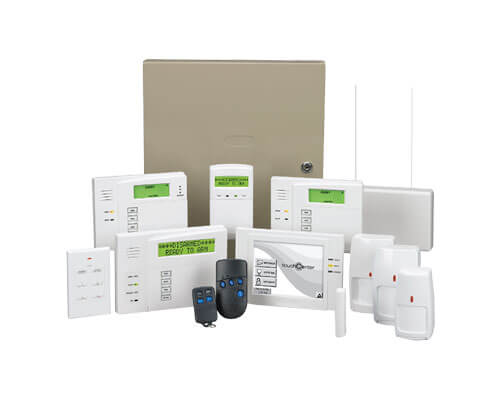 Intruder Alarm System
Video Door Phone
A Video Door Phone enables viewing and communicating with the visitor through user interface deployed at home.
Application Areas
Raw Houses
Independent Villas
Appartments
Shops / Malls
Bunglows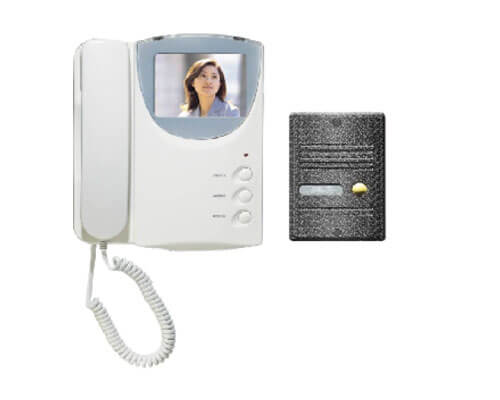 Video Door Phone
Water Leak Detection System
Water Leak Detectors are installed in areas where water leaks are at high risk. Sensor cables are laid along the area under false floor in server room / data centre. Zone alarm, fault & isolate functions are provided for optimum operation. Modbus connectivity enables remote monitoring of all the zones.

Rodent Repellent System
Rodent Repellers are electronic devices that emits ultrasound waves of high frequency which is painful for the rodents but is not audible by human ears. Thus these ultrasonic repellers force the rodents to leave the area but actually do not kill them.
Application Areas
Cold Storages
High Temprature Areas
Sensitive Areas
Data Centres

Industrial Gas Leak Detection
Gas Leak Detection Systems have been designed with an advanced electronic technology which is user friendly and has safe operation at low cost.The range of gases that can be detected are LPG, CNG, Acetylene and other Hydro Carbons, besides Hydrogen, Ammonia, Carbon Monoxide, Carbon Di Oxide, Solvent Vapours.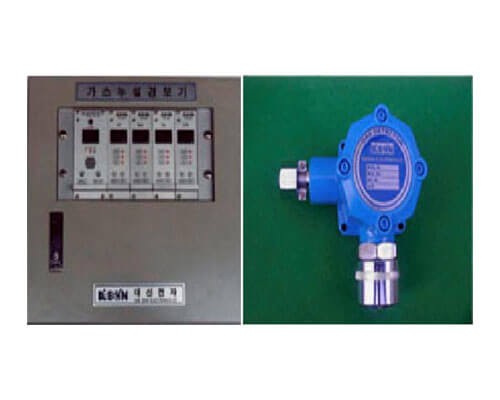 Industrial Gas Leak Detection System
Digital Queue Management System
Queue Management System helps to organize waiting lines by providing visitors with an easy ordering method – based on "first in first out", pre-scheduled appointments, or more sophisticated methods.

The system provides easy audio-visual means for directing customers, friendly user interface for agents to manage lines and call customers forward, and useful tools for managers to control the level of service and get performance stats.
Digital Queue Management System
Retail Solutions
Barcode Scanner
The handheld laser bar code scanner provides great ease to scanning operation is very much useful in store inventory tracking, Pharmacy, inventory control, manufacturing, light assembly etc.
Sensormatic System
Sensormatic EAS systems use one or more pedestals or antennas configured to create a surveillance zone at exits or checkout lanes. Pedestals can provide visible deterrence while concealed systems offer more discreet protection for upscale retail environments.
X- Ray Baggage Scanner
The X-Ray Baggage Scanner is an ideal entry-level X-ray for security checkpoints providing airport standards screening of personal belongings for businesses, government buildings, courthouses, banks and other critical infrastructure applications.
Test Data
Our Solutions
Fire Hydrant System
Fire Sprinkler System
Fire Alarm System
Fire Rated Door
Fire Extinguishers
CCTV System
Access Control System
Public Address & Voice Alarm System